FDE.AI Magisk Module: Do you like playing high-graphics advanced games but having a low-configured Android device? If Yes, then here is the FDE.AI Magisk Module to serve you the best performance at the damn low power consumption. Sounds Incredible right?
Basically, the FDE.AI Magisk Module is an AI-built module that is featured with the most advanced functions like CPU optimization, GPU optimization, performance enhancer, Power Saving features, and as well as various security traits.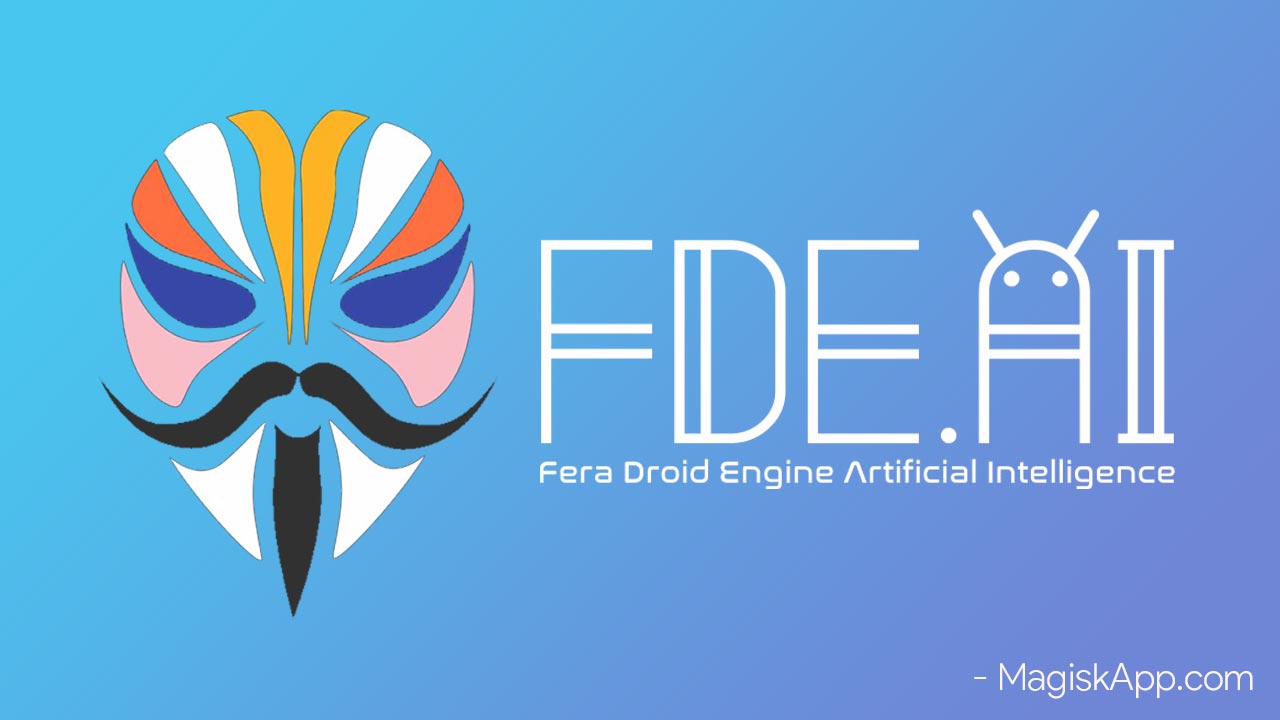 If you already have heard about the NFS Injector, then now you're gonna be amazed after utilizing the FDE.AI Magisk Module. As per the prerequisite, you need a rooted device having Magisk Manager installed and need to create a backup of your files for safety, and that's it. Furthermore, FDE.AI Magisk Module can conveniently work on any single device working on Android OS.
What is FDE (FeraDroid Engine)?
FDE is termed as FeraDroid Engine, which helps in optimizing the Android device's CPU and GPU performance even more than NFS Injector. You can download this beast directly through the Magisk Downloader and can enable it instantly.
Fundamentally, this exceptional Module works on AI technology and automatically adjusts the performance and the power-saving as per the device's hardware and software statistics, and boosts the performance of low RAM smartphones with extended battery life. 
 Additionally, we also have compared the benchmarks of the FeraDroid Engine(FDE.AI) and NFS Injector, which resulted in the victory of the FDE.AI Module, which got approx 5-10% higher score than the NFS Injector.
Download FDE.AI Magisk Module
| | |
| --- | --- |
| Module | FDE.AI |
| Version | 8.0 |
| Size | 1.8 MB |
| Last Updated | March 20, 2021 |
Requirements
Below are the requirements to install this Magisk Module.
Supported CPU arch's:

ARMv7 (armeabi-v7a) (32bit)
ARMv8 (arm64-v8a) (64bit)
x64bit (x86_64)

Supported Android OS versions:
Installation
You can install the module using two methods, whichever method you feel convenient you can use it. Also, make sure to take the full backup of android before flashing this module.
WARNING!
Don't use any other All-in-One tweakers or things may get much worse! I warned you!
From Magisk Manager App
Download Latest Magisk App.
Open the app and Go to the Modules section.
Tap on Install from storage.
Select the module zip file.
Wait until the flashing process completes.
Finally, Reboot your device.
That's it.
Flash Module Using TWRP Recovery
First off, you need TWRP Recovery installed on your device.
Download the module and save it to your phone's internal storage.
Boot your device into Recovery mode.
Once you are in recovery mode, Go to Install → Locate the Module zip file and Select it → Swipe to confirm Flash.
Tap on Reboot System.
You have successfully installed FDE AI on your device.
How to Uninstall FDE AI Module? Fix Bootloop
If you want to completely remove this module then you can remove it from the Magisk App (Magisk Manager app) module section. But if you are stuck in the boot loop then you can simply follow the below steps.
Download FDI AI Uninstaller zip file.
Move the zip file to your phone.
Boot your device into TWRP mode.
Go to Install → Locate the AnyFDE-complete-uninstaller.zip file and Select it → Swipe to confirm Flash.
Tap on Reboot System.
You have successfully uninstalled the module.
Features
FDE.AI Magisk Module boosts performance, power-saving, and as well as various security options.

This AI Module reflexively functions for different configured devices and grants optimized performance.

It'll also help you in frame-rate boosting, and alleviate lag issues.
Check out the full list of most included features here.
How does it work?
The FeraDroid Engine is a beast Module that works in an advanced manner turning on the performance mode of the Thermal Controller and as well as overclocking the CPU and GPU turbo.
This technological setup fosters Real-Time Optimization, Performative cores, and power-saving, which results in high-performance and low power consumption.
As we already discussed that it's based on AI tech, so this high-gen Module basically enables most of the cores for boosting the device speed and works damn smoothly.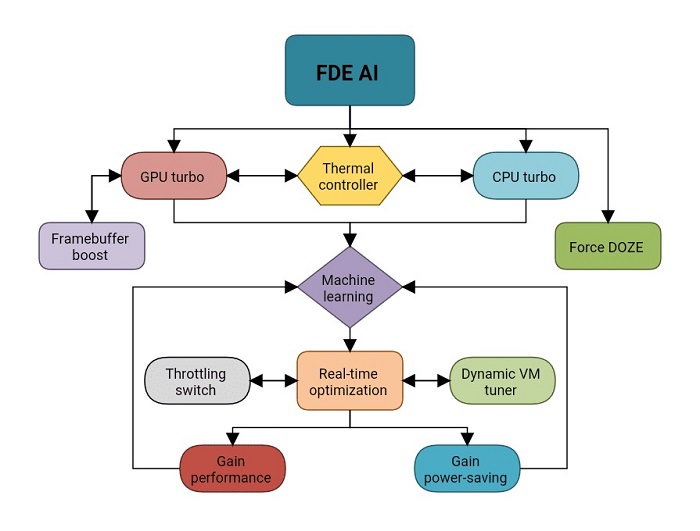 Contributors