If I tell you that you're locked in a matrix glitch of your phone, and that lock didn't let you use it to its ultimate potential, it is real. To get out of control of your phone and become the real master, we present the best rooting solution, the Magisk App or (Magisk Manager/ Magisk Zip) for you.
In a nutshell, Magisk is the most trustworthy and easy-to-use software that even noob/newbies like you and me can easily root any android device with the help of this.
As for the tech-enthusiast friends who already rooted their device from firmware such as SuperSU or KingRoot, I would like to tell you that it's the right time to change. You will further know why it's a more secure platform than you have ever used before.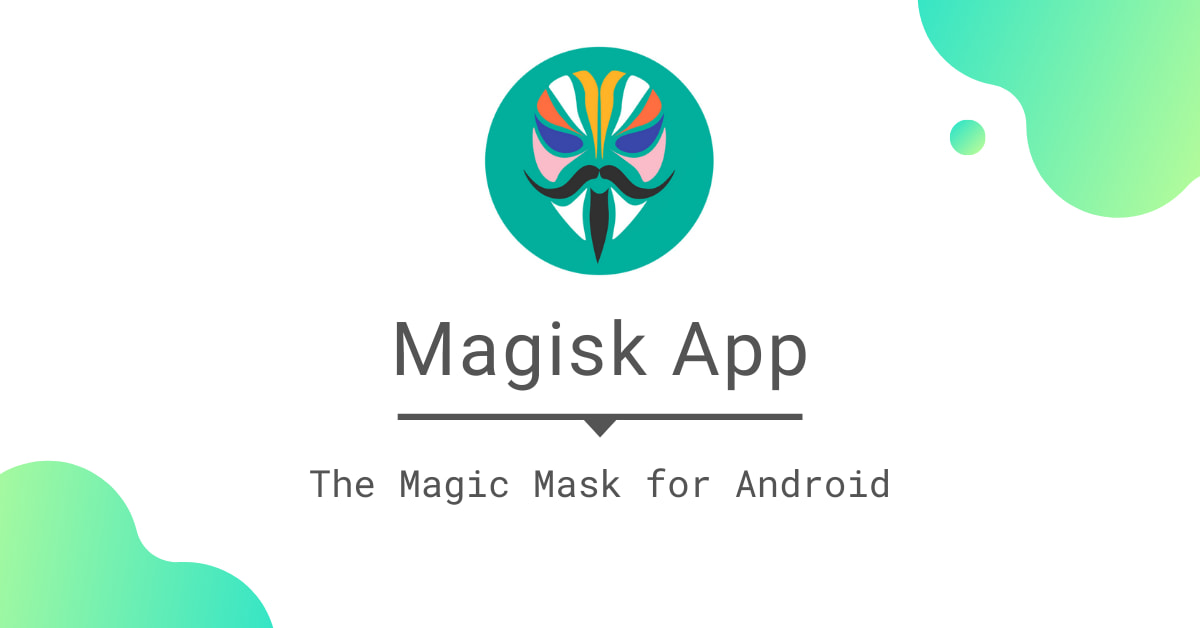 We advise you to take a serious note before reading the article since your working with internal functions can harm your device's administrative properties.
Therefore, maintain an alert state of mind and focus on understanding everything before entering the system setup.
So, without wasting time let's get started.
What is Rooting?
The process of enabling the user to interfere with the system files and change them according to the user's wishes was usually blocked by the makers.
In simple words, Rooting can be described as a way to open up a new door to expand features and let users get the administers level privileges on their hands.
Usually, people root their device to expand the processing limitation, underperform to reduce battery consumption, and modify the system partition.
It's always connected to hacking because you can easily have an extensive list of privileges that you can't get in average condition after Root.
There are a variety of apps that are just made to use for rooted devices and can access only if the system provided rooting permission.
Rooting your device can be a time-consuming task if you didn't know the right way to align various parts in one direction. Apart from that, there are different types of software in the market that grants root privilege.
But going to some malicious option would not be the right choice. You can prefer Magisk, who has clean software plus you didn't need to be concerned about security.
What is Magisk?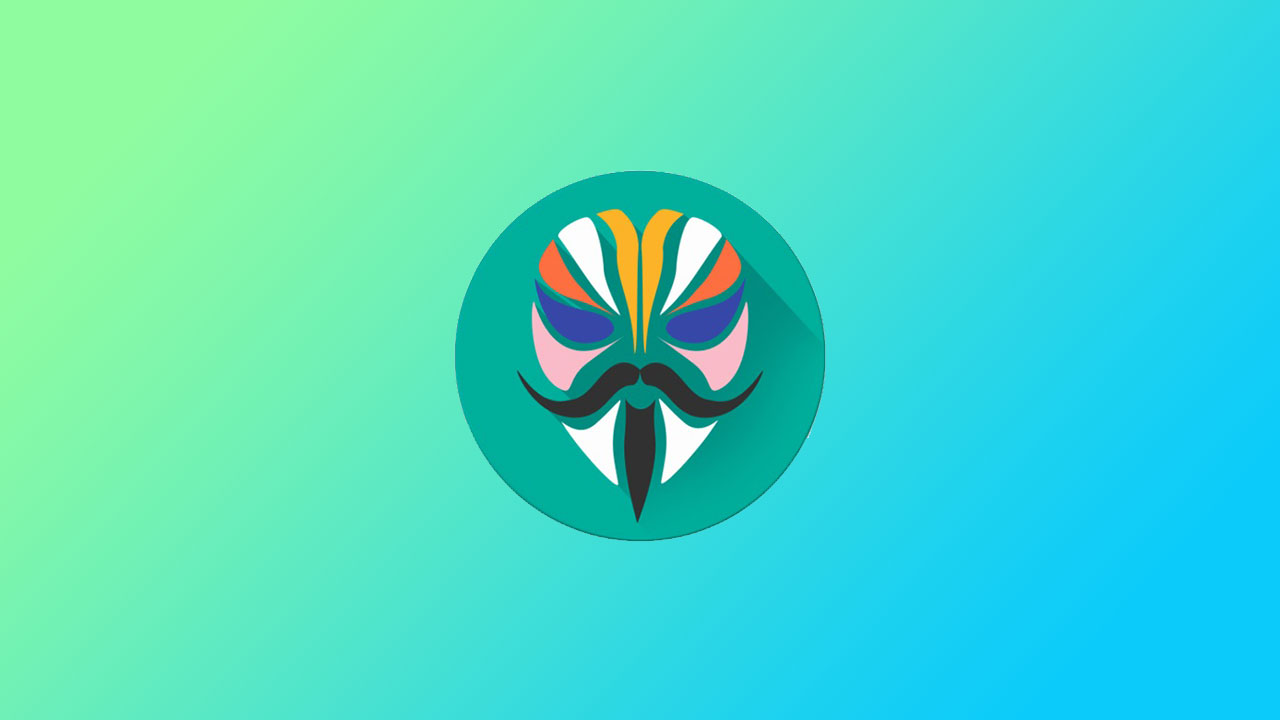 Magisk is a brilliant rooting tool that basically Roots Android devices, regardless of whether you need to worry about spyware. It is the most secure solution on the market.
In the Android root industry, no one hasn't changed or modified the device's system partition during Root, except Magisk. It settles down all the essential files and modifications in the boot partition while going every aspect of rooting privilege to you.
In particular, it creates its own space in the storage realm for the modification to root the device. To learn more about Systemless things, proceed with the article. You will end up knowing how amazing this feature is!
Magisk works on the systemless interface and, unlike any other software that provides Root and replaces or modifies system files' internal configuration. This feature isn't present in the SuperSU, and that is why it has a high demand for tech enthusiasts.
On the other side, it's a secure method to root any Android while ensuring security as its best feature.
Apart from this feature, there are many features behind which it becomes stunning and most popular. Notably, it can hide the Root, maintain third-party applications' root ability, and can do more.
In addition, this software is the best for Xiaomi smartphones, as on these devices, you can easily add TWRP custom recovery or use patch stock boot image and root your device accurately and securely.
What is Magisk App (Magisk Manager)?
To be clear, its root permission manager develops to work as an integral part to download Magisk Zip. It allows you to grant tons of fantastic Magisk Modules, or some of you know them as custom ROMs to blend in your system without paying anything.
You can also add your own modules, applications, themes, and software to the manager repository.
As for the other features, in a completely downloaded manager, it will show the SafetyNet check status to be aware that Google knows about the Rooting or not in just a single click.
Some Exceptional Features Of Magisk –
The Magisk is feature-rich with lots of things that can be boasted at an extreme level, and we can't wrap up every feature due to its comprehensive list. But, we try to provide all the significant factors that make Magisk so distinctive from other software.
Free & Open-Source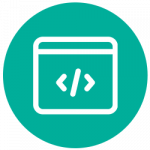 In a typical case, the rooting software comes with a closed source format, which doesn't let developers develop new modules and applications.
But, this case didn't occur in the Magisk because it's open-source. Anybody from any corner of the world can modify the software and make their own software.
As a result, it becomes handier and developer-friendly out of the box. This is also one of the reasons why it's so damn accessible over the internet.
You can also create your own modified version of any application with some knowledge of coding. Unlike other software, it has additional premium class features that arrive without costing anything.
Magic Mount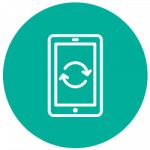 This could count as the best feature that Magisk exhibits because it works in a systemless interface, and it's the best way to root an android device.
The reason is that it doesn't interfere with any files of the system or its partition. All the by-product aftermath happens on the boot partition, which means there aren't any system file changes.
As for the other software, they didn't provide something like that in their configuration.
But, with the help of Magic Mount. It tells the system that there isn't any particular change created in the system partition. The result of the whole process is that your device will be acquiring the OTA updates and security patch ready to use.
MagiskSU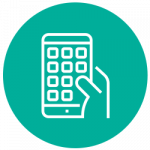 The excellent blend of MagiskSU is a better-developed version of the SuperSU in every term. Like, give regular accept/deny root permission and various setting that can't be achieved with the normal SuperSU.
It didn't restructure the software permission. As well, you can track down the root permission in a precise and secure manner.
Alongside this, you can create your own modules or custom ROMs with a straightforward interface that lets you design the modules. Without MagiskSU, you can't publish modules, so make sure that you have the newest version for a better user experience.
Some of you don't know that in earlier days, this feature was removed, but brought back after the user's demand in Magisk 11 update to compete with the SuperSU standard.
That time it was just designed to perform nearly equivalent but now works even more efficiently.
Magisk Hide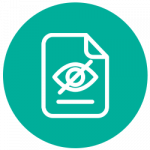 Everything was working great until the SafetyNet was launched by Google. This software and MagiskHide are connected to each other. It becomes necessary to hide Root from some specific applications because they can trigger SafetyNet and won't work until you unroot the device.
But my friends, you will not bother by this issue. The problem mentioned earlier can be easily solved through the Magisk Hide. You just have to go in the setting and select the Hide option and select the App and Boom! You're now hidden your Root from the apps.
Furthermore, nowadays, advanced features applications such as banking apps, high-end game apps, etc. develop ways to track the root status. (Something similar to SafetyNet)
And if you're using a rooted device, some applications won't work. Still, you somehow entered it, it notifies you that you can't access the XYZ application on your mobile device due to rooting.
In that case, you can conveniently utilize the Magisk Hide option while hiding root status.
Modules Repository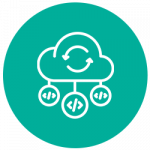 Everybody wants better customization why a significant portion of the tech community roots their device. While Rooting can give a great variety and ways to seize the best-personalized experience.
Magisk is based on modules, which are applied to customize the interface. With the help of modules, change things as often as you like. At the same time, you can simply add or remove them in just a few clicks.
Modules inventory appears to be a more convenient option for your phone to look custom-built. There are hundreds of thousands of custom ROMs present in which you can select the best module and things as you preferred.
If you want to give your phone a marvelous look, something like the Google Pixel phone, you can read more about the best modules you can implement on your device in 2020.
Download Magisk App 24.3 For Android 2023
Are you excited to get the latest version of the Magisk App? I know you are. So, what are you waiting for! Let's see the way to download the APK.
Version Info
| | |
| --- | --- |
| File Name | Magisk App |
| Last Updated | March 10, 2022 |
| Version | 24.3 |
| App Size | 10.4 MB |
| Total Downloads | 50,000,000+ |
| Android Required | 5.0+ |
| Developer | Topjohnwu |
Note:-
The file we provide is 100% genuine, no changes in source code, directly from the developer, and doesn't contain any malware. If you have any doubt, you can download the Magisk package from the
Github page
and then rename it
(.apk →.zip)
or
(.zip → .apk)
. This was our responsibility to make you informed.
Download Latest Magisk App from above.
Tap on the APK file to install it.
Next, you will see a pop-up message, head over to Settings, and enable the "Unknown Sources" option.
Press on the "Install" option and wait for a few minutes.
Open the app and that's it! you are in the application.
---
Download Magisk 24.3 Flashable Zip
The second thing you need to do after downloading the manager, download Magisk flashable Zip. Click on the box to receive the ZIP.
You can also download from the App, but instead of using any third-party link, grab the above link, which is precisely checked by our advanced tech staff.
---
How to Install Magisk Latest Version 24.3 on Android (Non-Rooted Devices)
If you have never rooted your device below, methods will help you to reach your goal. Magisk is a surprisingly capable tool that can root your device quickly, securely, safely, and reliable. It will get updated from time to time. All thanks to the developer
I am assuming you have fulfilled every step of the Magisk App download and zip from the given links. Now it is time to know how to install it.
Well, there are two methods with which you can easily root the device. Before starting the process, we would like you to hold for a minute and complete the read since, without this, you can seriously damage your device. So, take back up all the files and completely wipe out the data.
Method 1: Install Magisk using TWRP Recovery
Before starting the procedure, you need to Install TWRP Recovery in order to flash Magisk ZIP now that you have done followed the below-given steps.
Download the Magisk flashable zip files and store them in the internal storage.    Download Magisk Zip
Remember the location where you download the zip and now turn off your phone.
Press the Power Button + Volume Down to enter the recovery mode. (The key combination may be different for your phone so please google search.)
The custom TWRP recovery displays various options, click on the install option.
Navigate to the files where the Zip is present and now click on Magisk.zip.
Two options will be illustrated below, press the select storage.
Install the zip by swiping the given button, wait till the zip is flashing.
Now the Magisk is flashed on your system firmware, just click reboot now to reboot the phone.
That's it! you have successfully flashed Magisk zip on your device.
Magisk is now integrated with your system. But when your device reopen you have to reinstall the Magisk App APK then check whether all the requirement is approved by the green tick, including the bypass of SafetyNet.
If yes, then that means you can experience a systemless configuration under your fingertips.
Method 2: Install Magisk using Patched Stock Boot Image
The second method is slightly more tricky than the previous one but works more reliably. If you didn't want to use TWRP, using a patch stock boot image would be a great choice.
Before using this method, you do the following tasks
First of all, you need a PC and install the Android USB driver on it.
Grab the stock boot image firmware file for the device you using right now.
Download the latest version of the Magisk App from above.
Install ADB driver on PC's C: drive.
Unlock the bootloader of your phone.
Steps to Install Magisk using Patched Stock Boot Image
Make sure you downloaded your firmware compatible stock boot image file.
Now, open the installed Magisk App and tap on the install Magisk.
There will be two options, select the second one – Patch Boot Image File.
Navigate to where you left boot.img file and start the patching process.
Wait for a couple of minutes until the procedure is done.
The boot.img file name will be changed by the "patched_boot.img" and add this file in the ADB drivers folder.
Turn off and boot the phone to open the bootloader/Fast tool mode of your phone.
Connect the phone to PC with the help of a USB cable
Open the ADB driver folder and press SHIFT + Right Click in any empty space in the folder.
Then choose the "Open PowerShell window here" option. (or you can just type "CMD" in the navigation tab while being in the ADB folder)
When you are in PowerShell type the following command.

fastboot flash boot patched_boot.img

Press enter and wait for a few moments.
Now, the process is complete, it's time to input the second command type.

fastboot reboot

The above command will reboot your phone.
Once everything is done, check that all the files are shown green tick, which means you have successfully installed Magisk on your device.
For some reason, you want to uninstall the Magisk, then the below-given setup will help you to do so. But as a precaution, make sure to delete all the modules and software before uninstalling them.
How to Uninstall Magisk and Unroot Android
As aforementioned, there is two uninstallation process that assists you to delete Magisk and unroot your device.
Method 1: Uninstalling Magisk using TWRP Recovery
You have to Download Magisk Uninstaller zip first.    Magisk Uninstaller
Save it on your phone's internal storage.
Turn off the phone and reboot into recovery mode by pressing the Power key + Volume down button. (The key combination depends upon your device manufacturer.)
Navigate to the folder where you placed the Magisk Uninstaller Zip file and select it.
Once you have selected the uninstaller flashable file, Swipe the bottom slider to proceed further.
After the flashing process completes, press the "Reboot Now" option and everything becomes as usual.
Bravo! You have entirely unrooted your device and deleted the Magisk completely.
What do you think it's quite a simple method? Yeah, it is. But, you can also directly uninstall Magisk from its App, which is even simpler and more manageable.
Method 2: Uninstalling Magisk using App
Like the previous method, you didn't need to put extra effort to install the uninstaller file and reboot your device. In this process, you can uninstall Magisk with a few clicks.
What you have to do is just open the application and follow the guide –
At the bottom of the homepage, you will see an uninstall option, click on that.
Then a pop-up message will launch, select the "Complete Uninstall" choice.
Now, App will ask permission to grant that by clicking allow.
It will automatically download the uninstaller package and reboot the phone. As simple as a smile.
If you have any doubt regarding Magisk, we have covered some aspects that generally people ask for –
F.A.Q (Frequently Asked Questions)
What is Magisk Root?
Magisk Root is a systemless rooting solution that works to open up a new world of customization and features, which usually sleep beneath the core system's dark labyrinth.
Is Android Rooting legal?
Yes, Android Rooting is legal in most countries, as well as many smartphones legally allow to root devices such as OnePlus and Xiaomi. But on the downside, you will lose the warranty.
What is Magisk Hide?
Magisk Hide is one of the relentlessly revolutionary tweaks of Magisk. It helps to hide root status form a particular app such as all banking apps, PUBG, Call of Duty, Pokemon Go, etc. The plus point of using this feature you won't bother due to annoying notification.
Is Magisk App Risk Free?
The developer team put lots of effort into making Magisk Magisk risk free because it didn't blend with the system files, so hackers can't reach to system core. Thus, you didn't worry about the risk since its secure, compatible, and trustworthy platform.
Is Magisk App free of cost?
Yeah, the Magisk App APK comes at free of cost. You didn't need to pay any kind of money. Just press the download button that you confront above and get Magisk App.
What can Magisk do?
Magisk is qualified as all in one rooting tool and can grant a secure platform, systemless interface, a load of modules, maintain root permission, hide root status from any specific app or software, and more. Further, it's open-source, so everyone can make their own modules and upload them to the Magisk repository. Alongside, time to time update arrive on your phone directly; moreover, it gives a safe and secure feel than other malicious software.
Does Rooting void warranty of Android Phone?
In most of the Android devices, yes, it can void your handset warranty. Except you are using Oneplus or Xiaomi brand smartphone because they exclusively provide the privilege to root devices. Although you can retain the warranty by just unrooting the device.
What is Systemless Magisk?
The Systemless Magisk means that the Magisk files interfered with neither the boot partition nor the system partition while maintaining all the essential data and software in the internal storage.
Wrapping Up –
Magisk rooting solution is unquestionably the easiest way to root any device. Plus, you will get a hefty amount of tweaks and functions. We hope that you understand how to install and uninstall along with what Magisk is made of.
If you have any doubts, then comment down below, we would gladly appreciate that and try to give the best solution.
Happy Rooting!!!