Do you have a great camp out? Then ask a boy scout. My son is a boy scout second class. He's working toward Eagle and has been lucky enough to find a troop that goes on camping trips, hikes and backpacking at least once a month.
The following is a list the troop leader sends out each year as an unofficial guide of cool camp gear for a well-prepared outing. In addition, we've added some of our favourites to the list as well. Share a guide on the camping gear essentials for beginners on your blog and to guarantee many visitors buy website traffic.
Upgrade Your Camping Experience
Yes, you can tent camp around Georgia or in the state parks…but why not go big with your own kitchen, bathroom, and comfy mattress? Doesn't that sound dreamy?
RVShare offers thousands of options in every price range. Large units to bring the grandparents, small trailers for cozy escapes…even the ability to have the owner deliver and set up your rig so all you have to do is show up with the s'mores!
Get Outside With REI Co-Op
 Check out more info on REI Co-Op Events.
Go backpacking at Cloudland Canyon. Pitch a tent at Panola Mountain. Sleep under the stars at Red Top. Georgia has some awesome camping experiences! And REI Co-op is here with expertise and gear for all of your next adventures. Learn more about REI's Local Experiences, virtual events and more.
Scout Approved Cool Camping Gear
Buying lots of cool camping gear can get expensive quick. That's why we recommend buying the essential camping gear in stages. If you are committed for the long term it does pay to buy quality gear.
However, if you are just testing the waters, you can get by with cheaper options. We've tried to give you some serious camper/backpacker options and some newbie options.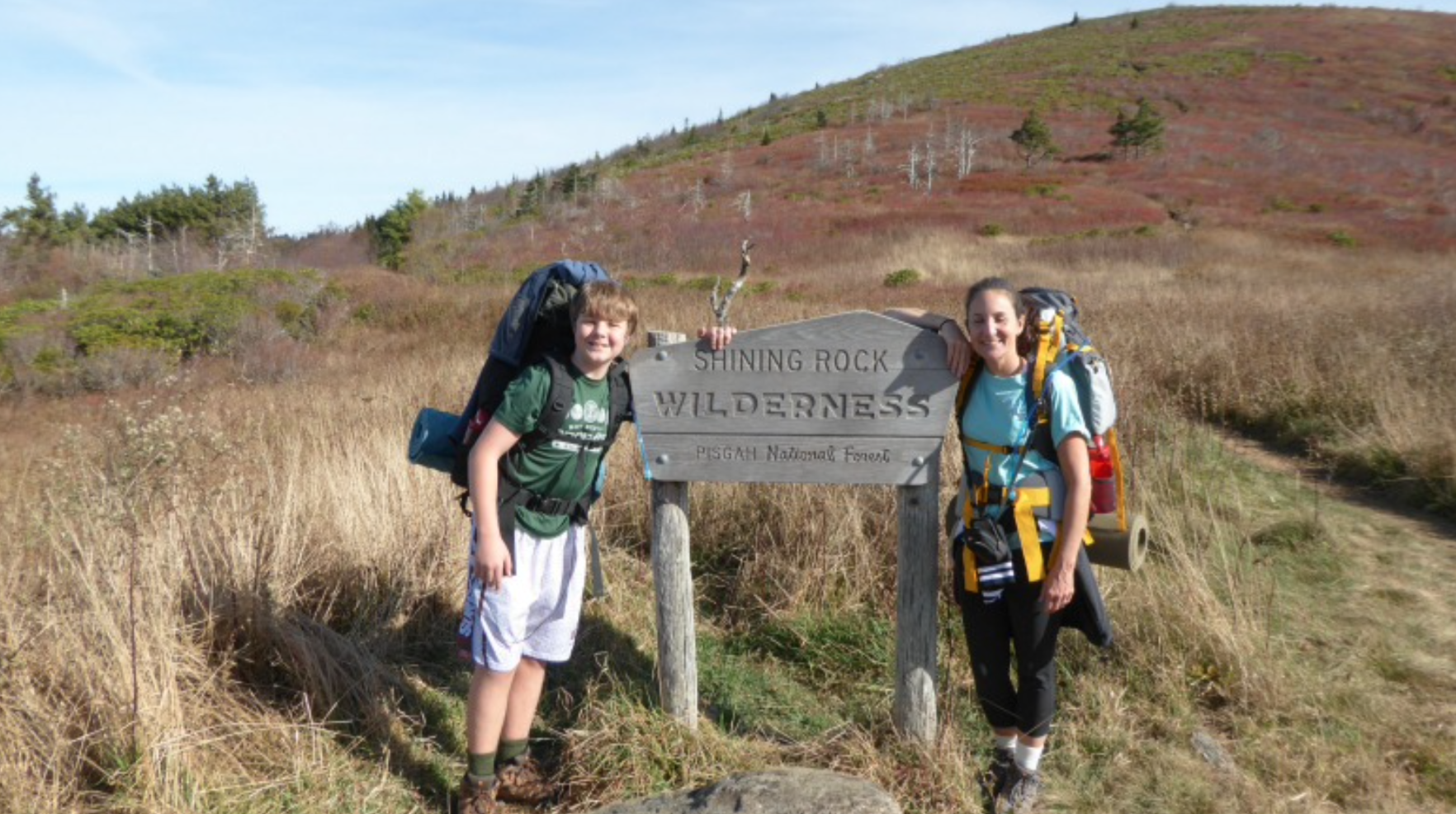 Cool Camping Gear Essentials
Sleeping Bag. This is one of your most important purchases and there are a few things you need to know to make a good choice.
Get at least a 15-degree bag and maybe a zero-degree one (especially if you are prone to getting cold).
Don't get a mummy bag if you are a side sleeper or turn during the night—get a semi-rectangular bag instead. Also, consider the feel of the inside of the bag.
Finally, read reviews for warnings about zippers that get stuck, and be careful about the length, you don't want too much extra space to warm up.
Stuff Sack. If your sleeping bag doesn't come with one, you'll want a stuff sack too. These are important for true backpacking trips; are optional otherwise as long as your bag will fit into your pack, except that if you have a down bag, you need a waterproof stuff sack for protection from water.
A trash bag is an interim workaround. The ones from Sea-to-Summit are the best and are waterproof but also pricey.
Sleeping Pad. If you aren't 10, sleeping on the rocky ground can get old fast. That's why in my opinion a sleeping pad is a must. Be sure to coordinate this with your choice of sleeping bag and bag size. Also, note the R (insulation) Factor when buying.
We recommend you DON'T get a self-inflating sleeping pad because they are not good for backpacking.
Blow-up Sleeping Pads. The Thermorest Neo-Air is my favorite, but it is also the most expensive.  The Thermorest NeoAir Xtherm Max is also a good choice if you get cold at night.
We also like the Big Agnes Q-Core SLX (the SL means Superlight and adds a lot to the cost).
Sea-to-Summit has nice pads too, and they appear to have the best inflating pumps (bought separately).
Folding/accordion sleeping pad. Folding pads are much cheaper. They don't pack small, but they can be tied to the outside of your backpack, are lightweight and provide insulation.
Inflation System (Optional): We've heard a lot of positive comments on the Thermarest NeoAir Mini Pump. An external (non-integrated) pump system is nice—either battery or hand operated or a sack system.
Sea-to-Summit has the best systems, but they apparently work only with their pads. You'll need to coordinate the pump with the pad, which must be coordinated with your sleeping bag. (who knew there was so much to coordinate!)
Tent. After a sleeping bag, the tent is an essential. Take into consideration how you are going to use your tent.
The MSR Hubba Hubba Tent is a Rolls Royce tent. It is expensive, but also light and well designed, a must for the serious backpacker.
While technically for two people, that only means two people can fit sleeping bags in it. Your gear must go outside in the vestibules. This is fine for backpacking, where weight is critical.
For car camping tents, use it as a one-person tent or bring another bigger one. Many Scouts in our troop have the much cheaper one-person tents and like them.
MSR Footprint: The Footprint goes below the MSR tent for protection from rocks. Is optional. A tarp is a lower cost alternative, but don't let the tarp extend beyond the perimeter of your tent, because it will trap water under your tent, which is not good. (not on bass)
Flashlights: My favorite are the $1 cheap LED ones from Walmart. They are lightweight and essentially disposable. Don't get a heavy, metal flashlight. Smaller, lightweight ones work fine.
Headlamps: Black Diamonds are good. Or get the $1 ones at Walmart, since headlamps get lost easily.
I prefer visors with a clip on light; the $1 ones from Walmart work as well as the more expensive ones, such as the Nightseeker by Browning. Some people prefer headlamps with multiple settings (big light, normal light, red light).
Backpacking Essentials
Backpack: Getting the right pack for backpacking is a must. Osprey Packs are great and most of the scouts in our troop have this brand. The Aether model allows the water reservoir/bladder to be inserted from the outside of the Pack.
On the Atmos model, you have to open the pack to insert the reservoir. So the Aether is the better Osprey Pack. There are many other good packs as well.
Pack Size: I bought a 70 liter. Some say to go smaller because if you have space, you'll use it, but the 70 liter weighs only one ounce more than the 60 Liter and gives flexibility and I don't feel compelled to pack it full.
I was able to stuff a bear vault needed by the Troop in it, along with my other stuff, which came in handy. Our pack leader suggests a 60 Liter for scouts, with the idea that the child will grow into it.
Get the pack personally fitted if possible. Note that the belt size is critical and they can be interchanged (e.g., using a large belt on a medium pack).
Pack Raincover (optional): If you don't want to purchase a pack raincover, you can use a trash bag instead for a workaround, but you can't hike with it around the bag as you could with a cover.
Trowel. A trowel is essential for digging a latrine in the woods when there are no restrooms. Since this will be used for backpacking trips, get a lightweight one.
Personal First Aid Kit. You can make one at home and bring it in a ziploc or invest in one of these.
Bug Spray. Sure, you can buy that crazy cancer-causing stuff from the store, but we're a bug fan of homemade versions, where you have control. This is a great recipe for a DIY Essential Oil Camping Spray!
Hydration Camping Gear
Water Bottle. Although you can get away with a large Aquafina or other study bottled water bottle, it's good to have an indestructible water bottle that can clip onto your backpack or belt buckle for a hike.
Big Zip 3 Liter Platypus Water Reservoir. We purchased several Platypus Reservoirs to hike the Grand Canyon last summer and it was a lifesaver. We put them in the boys school backpacks as a cheap workaround. It's nice to have water available without having to dig into a backpack.
Hydration Pack: For day trips where you don't want a full backpack. Camelback is the lead brand.
Cool Camping Gear for Cooking
Stove: MSR Windburner Stove is a great system. Jet Boil makes good stoves too, and they are less expensive.
Spoon/Spork: Sea-to-Summit or MSR are nice, lightweight, and extra-long. Must be long (6") so you can eat directly from Mountain House food bags, which if you are going to do any backpacking, you'll probably be eating.
Mess Kit: Be sure it is lightweight. You'll need a cup too. (Solo plastic ones are OK for short trips).
Clothing
Thorlo or Smartwool hiking socks. Very important. Get extra pairs. I like the lightweight ones; thicker are better for long backpacking trips. We also hear good things about Smartwool PhD socks.
Waterproof hiking shoes: Waterproof hiking shoes are essential for Fall and Winter hiking; the trails are wet even when it is not raining.
The problem with the waterproof shoes is that they are hot in the summer, so if you do a lot of hiking, get ventilated ones for summer and waterproof ones for other seasons. Ankle support (full or mid level) would be good, but many opt to go without it.
Microfiber long johns: Patagonia Capilene Lightweight bottoms are great.
Microfiber base layer: Again, the Patagonia is a good choice.
Shell Top or Parka: These are important. Should be windproof/water resistant/waterproof and breathable.
The best shells from Arcteryx are ridiculously expensive–$400 and more— and kids will outgrow them, but some adults may want to buy them for long term use.
There are much cheaper alternatives. Ideally get one with a detachable hood.
Shell Bottoms/Pants: Same as above. They can protect from wind and rain, plus you can slip them on when the temperatures drop even if it is not raining or windy.
Poncho: Any will work. I still get the cheap ones from Walmart, but at some point I should probably invest in a real poncho.
Zip-Off Pants. Zip off pants are so perfect for cool mornings that make way to warm afternoons.
Cool Camping Gadgets You Don't Need But You'll Want
Eno: Get a Double Nest, not a Single Nest. A rain fly is a nice option but pricey for what you get. A bug net would be good when bugs are bad. The Eno One-Link system combines all three.
Pillow: The Sea-to-Summit Aero Pillow is really nice but pricey. A cheaper option is a pillow case (normal one or made for camping) stuffed with extra clothes.
Hiking poles for adults. I was never a fan of these until I hiked a bit farther than I should have in one day. It was nice to have the extra support of the hiking poles the next day when my legs were still a little wobbly.
Camp Chairs. Folding camp chairs are always a nice option. Light-weight ones are perfect for backpacking trips, but can be expensive.